The Horror Sideshow Market 
The Horror Sideshow Market is a  Vendor event brought to you by Ryan Scott Weber from NJ Horror Con and Film Festival. Shopping and the Bizarre. Two days of awesome vendors and shopping. Check out the full website here:
www.horrorsideshowmarket.com
Two day event with Artist,
Vintage, Pop Culture, Toys,
Comics and more!
Shopping and the Bizarre.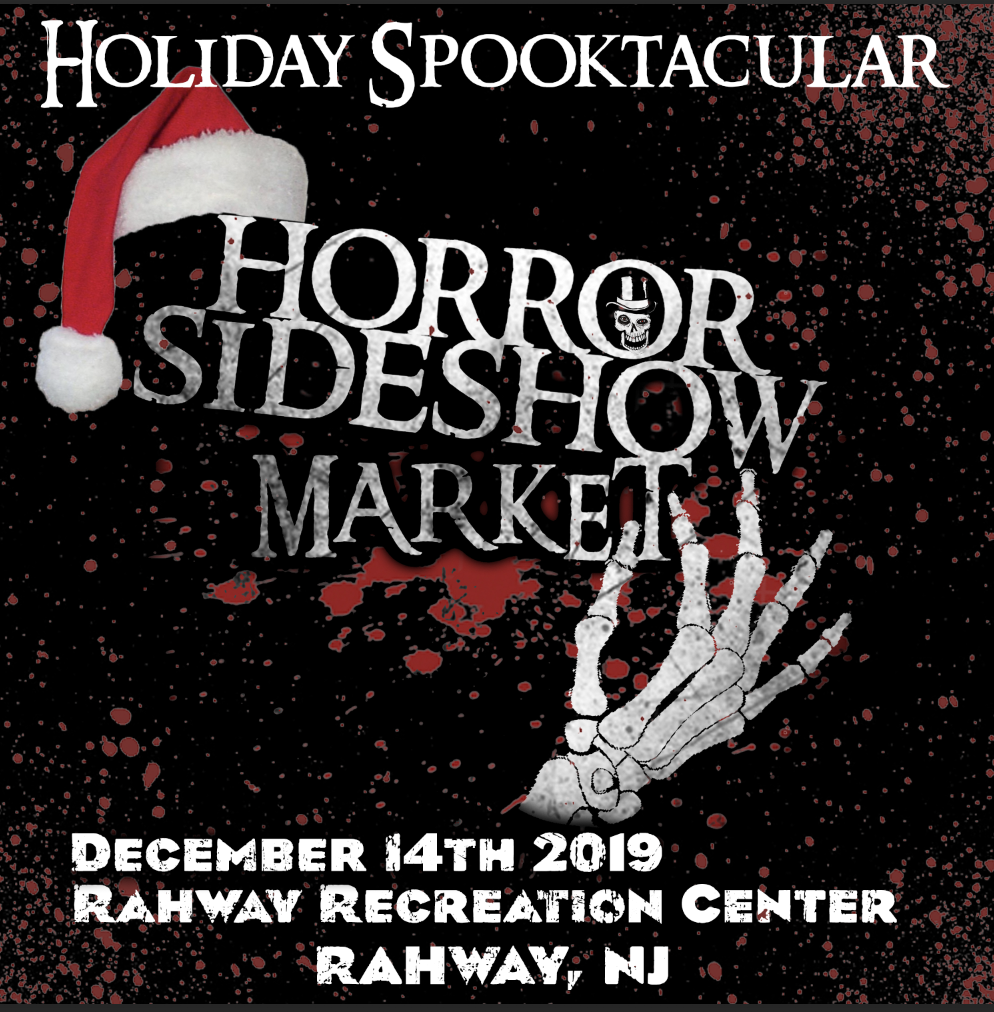 First New Jersey Show!! December 14th and 15th 2019
Rahway Recreation Center
275 E Milton Ave, Rahway, NJ 07065
Tickets available at the door only!
Only $5.00 at the door!
Vendor sign up (Limited space available):
Email njhorrorcon@gmail.com if you are interested and to sign up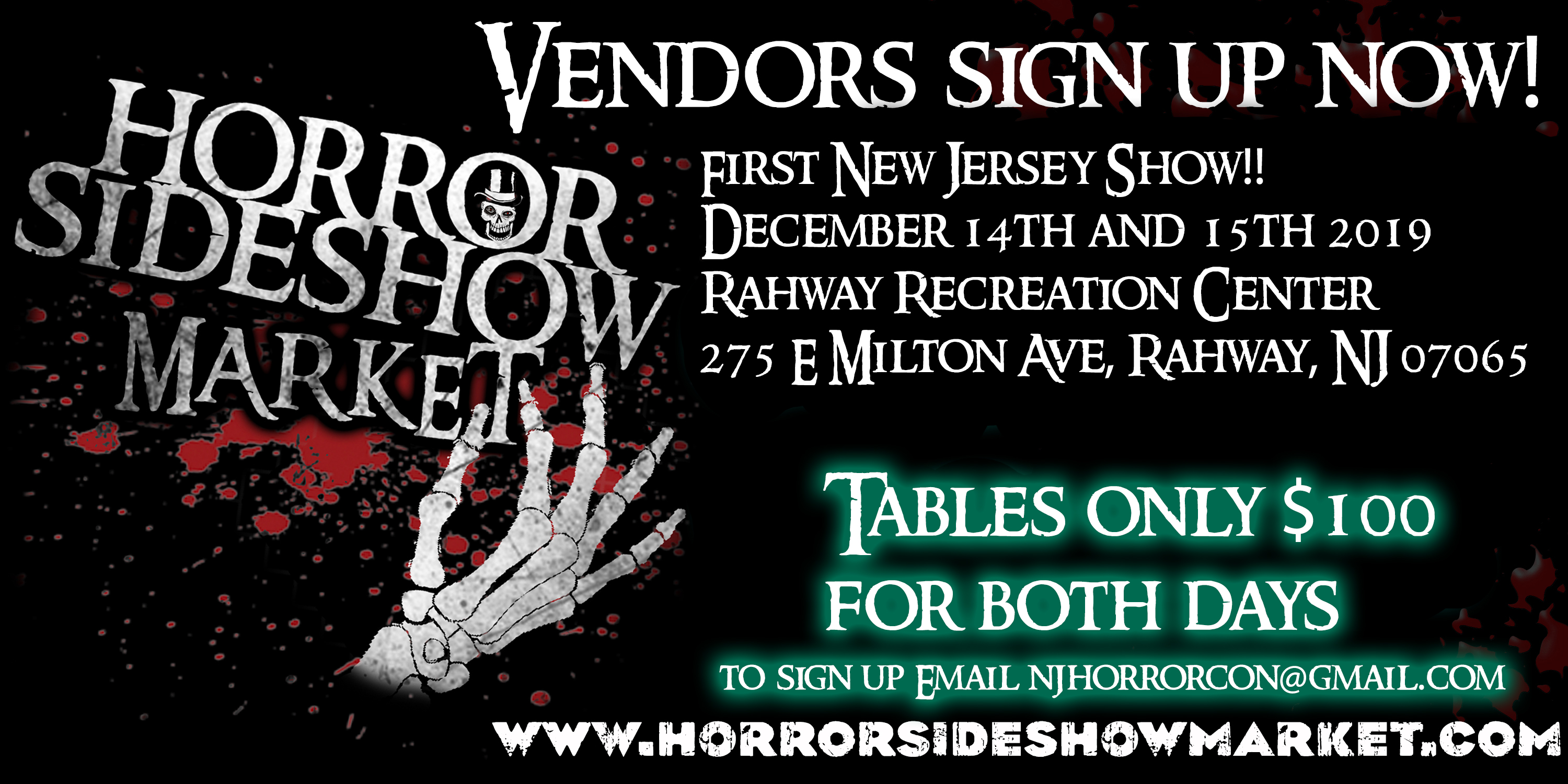 Dates & Times:
NEXT SHOW!
Holiday Spooktacular
First New Jersey Show!!
December 14th and 15th 2019
More dates TBA
Rahway Recreation Center
275 E Milton Ave, Rahway, NJ 07065
Next Allentown, PA Shows: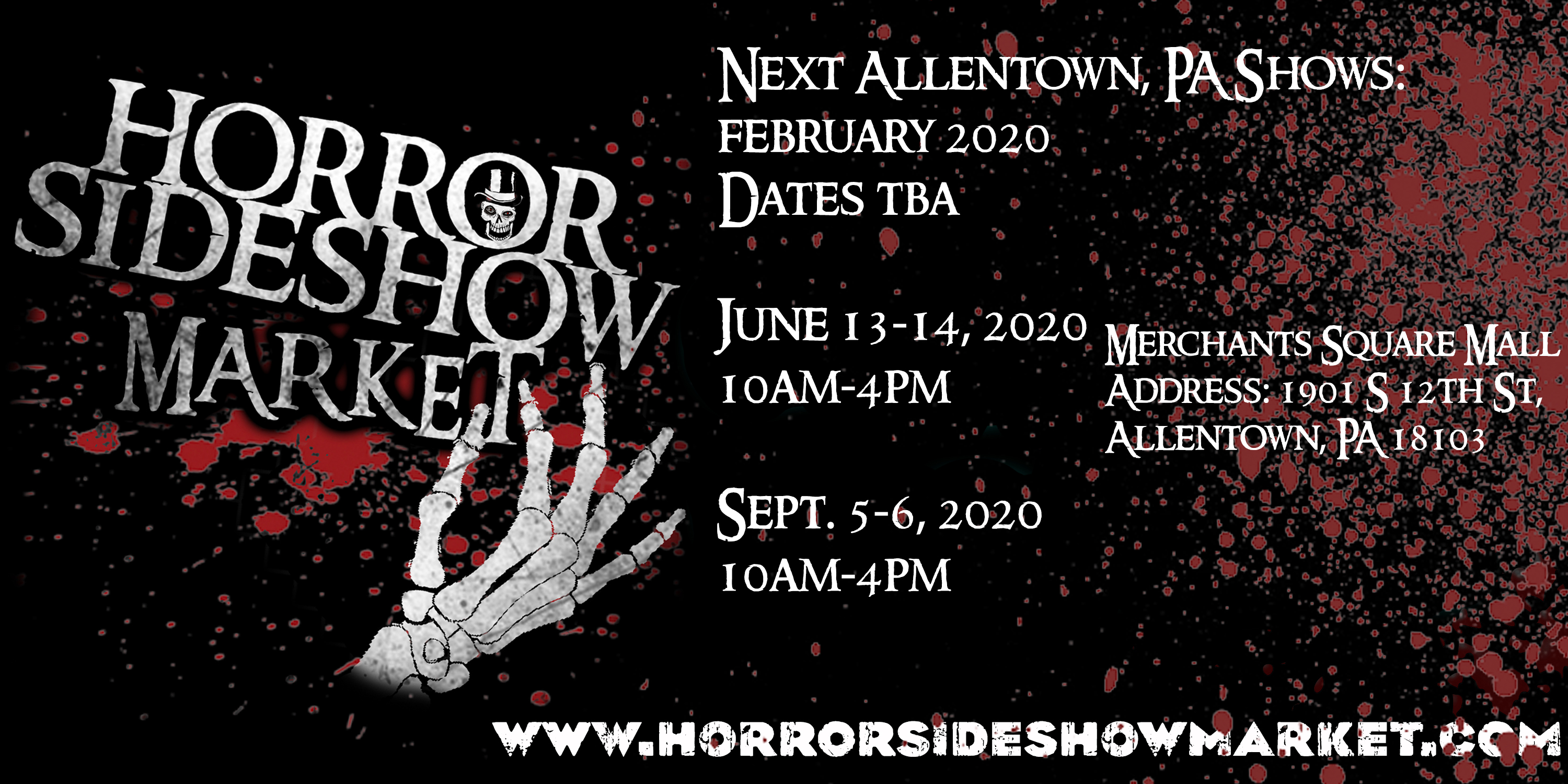 February 2020
Dates TBA
June 13-14, 2020
10am-4pm
Sept. 5-6, 2020
10am-4pm
Merchants Square Mall
Address: 
1901 S 12th St, Allentown, PA 18103